"In my travels around the country to various trade shows and events, I answer many questions about what makes the difference in the quality of a North Valley Hat Company hat and why people should consider one of our hats versus other brands."
~ We offer 100 percent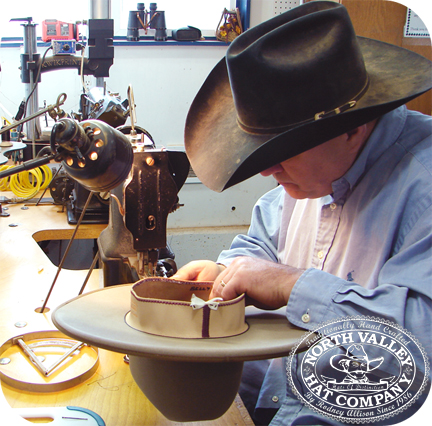 customer satisfaction guarantee.
~ When you order your hat you are talking to the maker himself, not a sales person or sales representative.
~ We use the strictest guidelines in rating our hat qualities.
~ We make each hat one at a time with every attention to detail.
~ We use only the highest quality felts available worldwide.
~ We finish each hat by hand for a better look and feel to the touch.
~ All of the dyes are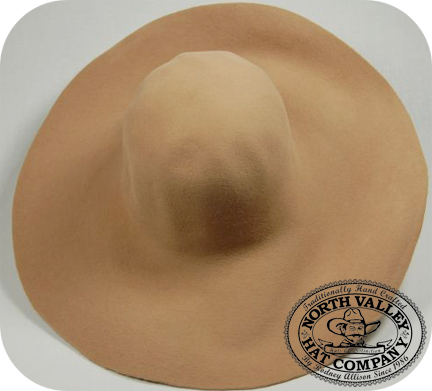 colorfast and guaranteed never to bleed or run out from the hat.
~ Each hat is custom fit specifically to your head size and shape using a conformateur or one of our other unique sizing methods.
~ We use only the finest water buffalo calfskin and roan sheepskin leather sweatbands to insure long life and comfort.
~ All of our sweatbands are all sewn into the hat using a very rare, lockstitch machine, versus a chain stitch so the thread never unravels and the sweat band never comes loose or falls out.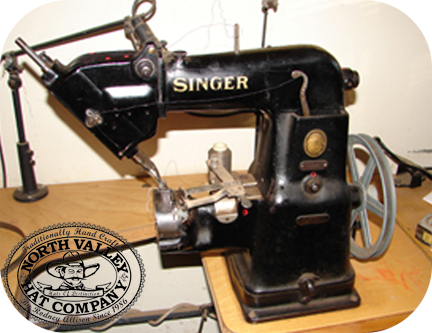 ~ We use only the finest ribbon trims and hat linings ensuring the most appealing aesthetic look.
~ Each hat is specially treated with our own patented water and stain guard protection.
~ We can make any size from a 6 all the way up to an 8 5/8.
~ All of the trimmings are hand sewn with high strength threads.~ We shape each hat by hand to your order, from top to bottom for its own uniqueness and style.
~ We can make you any style of crown with any style of brim.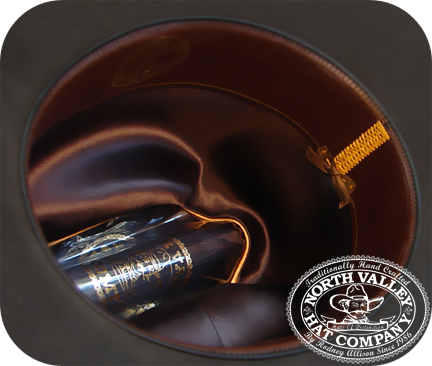 ~ We can make crowns as low as 3 1/2 inches tall to 8 inches tall.
~ We can make brims as narrow as 1 inch, or as wide as 5 inches.
~ We value our clients and serve them with honesty and integrity.
~ We take care of you before, during, and after your purchase.
~ You simply will not find a better made felt hat anywhere else.
Because you deserve the quality of a North Valley Hat Company felt hat!